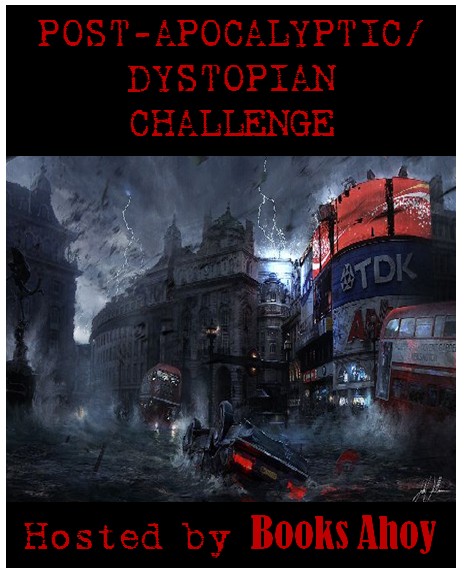 0/15 books
I am taking part in this Post Apocalyptic/Dystopian Challenge hosted by
Books Ahoy
! :)
Here's whatcha gottta do:
1.Make a post about how your participating in the challenge and give the rules.
2. Get the button and put it in your sidebar and post.
3. Put the link to your post in the linky below.
4. The challenge is to read at least 15 dystopian/post-apocalyptic novels.
5. This challenge goes from June 27, 2011 to June 27, 2012.
6. Whenever you review a dystopian/post-apocalyptic novel leave a link in the linky
here
.